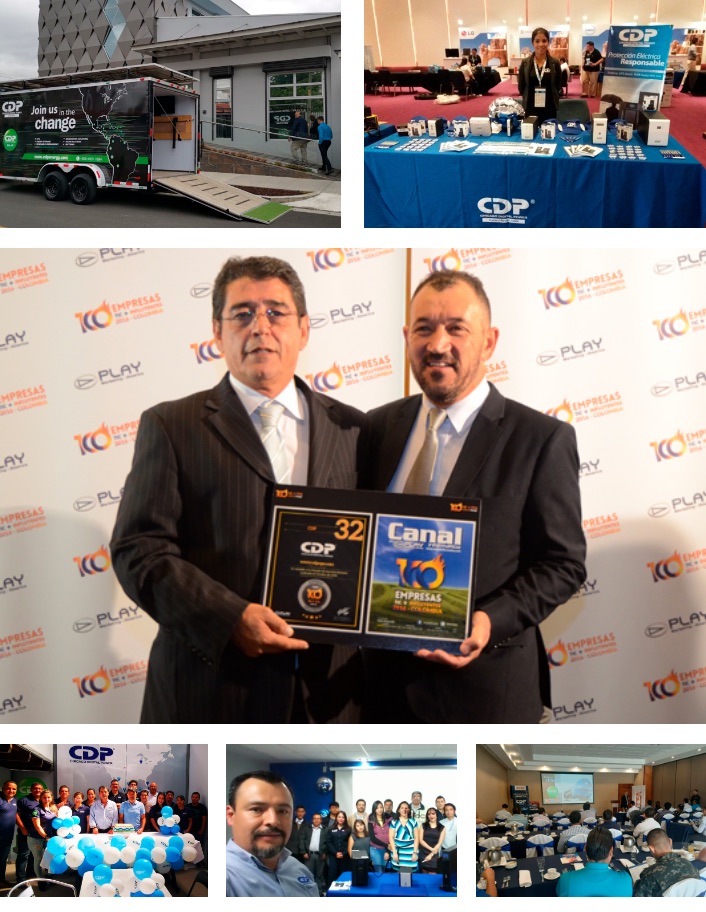 About CDP
Headquartered in the city of Chicago in the state of Illinois USA Chicago Digital Power, a world leader in the supply of safe energy, storage and conditioning equipment, designs, manufactures, markets and provides protection services to companies and industries, from individual PCs to LAN, WAN and global communication networks.
We maintain 12 sales offices in 10 countries, more than 200 service centers in more than 40 countries around the world, with 4 manufacturing plants in Mexico and Asia.Chicago Digital Power has made a strong commitment to research and development focusing on offering feature rich, cost effective products. We have a team dedicated to maintaining an effective cost continuos manufacturing and development of new technology. As a symbol of our commitment to advanced standards, Chicago Digital Power is continually striving to surpass the requirements of the internationally recognized standards of:
NOM, RETIE, UL, RoHS, ISO 9001: 2008, ISO 14001: 2004, CE, TUV and others.
We are always improving our design process, service and manufacturing capabilities, working to fulfill our mission " Surpass our customers expectations".